Loan Officer
Loan Officer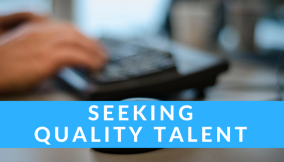 Archer Credit Union is now hiring a full time Loan Officer at the Central City location. The ideal team member will have a genuine desire to assist members with their lending needs, analyze loan requests, make credit decisions based on lending policy, and work with a lending team in a friendly and relaxed environment.
Responsibilities include interviewing member loan applicants, analyzing current financial position of members, explaining loan programs to members, establishing the terms and conditions of an approved loan with completeness and accuracy, assisting in the collection of past due loans, and participating in sales development activities.
Qualified applicants will have two to five years of similar or related experience and a college degree. A significant level of trust and diplomacy is required in addition to normal courtesy and tact. Work involves extensive personal contact with others and is usually of a personal or sensitive nature. Work may involve motivating or influencing others. Outside contacts is important and fostering sound relationships with other entities (companies and/or individuals) will be necessary.
This job description is not a complete statement of all duties and responsibilities comprising the position. For inquiries related to this position, please contact Kiki Fasbender at (308) 946-3070.
Click here to apply online.