Attention Online Banking & Debit Users
Attention Online Banking & Debit Users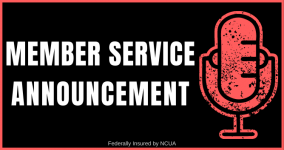 Online & mobile banking service will be temporarily unvailable from 8:45-10:45pm tonight (Aug 4, 2021) for scheduled system maintenance. Debit cards will also be in stand-in mode during this time. Details for affected services are listed below:
Online & Mobile Banking, Mobile Deposit, Online & Mobile Bill Pay -
Unavailable from 8:45-10:45pm
Debit Cards -
Stand-In Mode* from 8:45pm - 10:45pm
*Transaction limit of $200 and ATM withdrawals restricted.
If you have any questions, please call (308) 946-3070.