Attn: Debit Card Users
Attn: Debit Card Users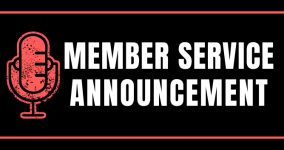 Update 1/11 8:00am - It appears all debit operations are functioning normally this morning. Please give us a call if you continue to have any issues - (308) 946-3070. Thank you!
1/10/2021 @ 2:00pm - We are aware that our debit card users may currently be experiencing difficulty using their debit card.
We've got the best working quickly to find a solution and will upload this post as updates become available.