How We Contact You
How We Contact You
The following are approved ways in which we (the credit union) will contact you (ACCU member).

Debit Card Fraud Monitoring Service
Your account safety is our #1 priority. To ensure that safety, we use a service to monitor debit card activity. The service uses 3 methods of communication to alert you of any possible fraudulent transactions.
We're here for you! At any point during this process you can call any of our locations during business hours to speak to a Member Service Representative.
1. Email - sent 24/7
If we have your email address on file, the service will send an email if it detects possible fraudulent activity.
The email will come from noreply@enfactnotifications.com and contains transaction information to review, then next steps for you to take.
2. Text Message - between 8:00 am - 9:00 pm
If you have a text-enabled phone number on file, a text message is sent (during the above hours) shortly after the email is sent. The message comes from the number 37-268. You are able to communicate and take action on the alert by texting back or calling in.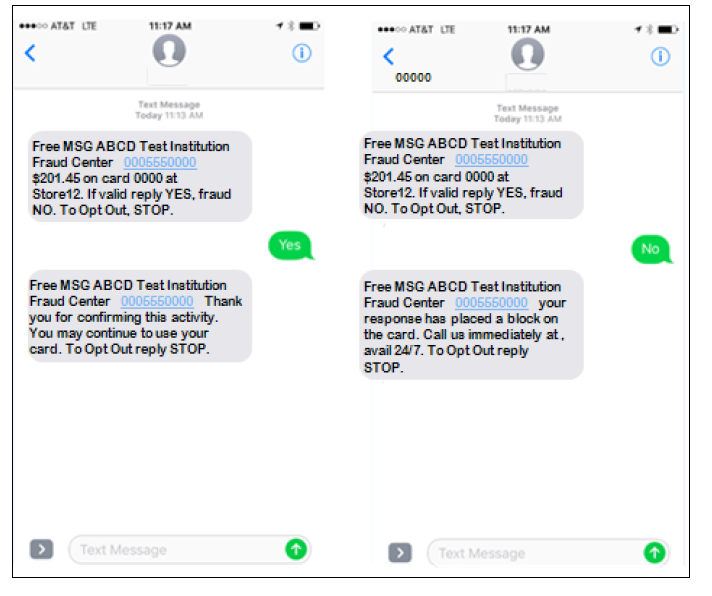 3. Phone Call - between 8:00 am - 9:00pm
If there is no response or action taken by you from the email or text message after approximately 15 minutes, the service will initiate a phone call to review the transaction(s) in question.