Dannebrog Location Open
Dannebrog Location Open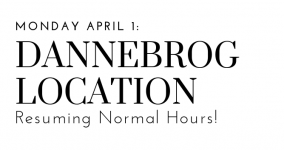 Our Dannebrog location will resume regular hours on Monday, April 1.
102 Mill St S
Dannebrog NE 68831
P: (308) 226-2210
Corrie will also be moving her office back to our building on Monday. We're excited to have the team back together! Stop by and say "hi!"
A special "Thank You" goes out to the Oak Street Manor for letting us "set up shop" temporarily while we got our building back up and running. And huge shout out to all of the many volunteers, contractors, and villagers who stepped up to help us clean up and fix up after this recording breaking flood.