Pay With Pride

Pay With Pride
Question: Does your debit card show off your school pride or advertise your financial institution?
With Archer Credit Union's Pay with Pride debit card*, you'll be swiping in style.
Plus! For each purchase made with your Pride Card, we'll make a donation to your high school!
Call or stop by any of our four locations to order your Pay with Pride debit card today!
Your Transaction. Our Donation.
Since the launch of our Pay with Pride program in the Fall of 2020, we are proud to anounce that we've donated $40,600.47 to our five participating schools!!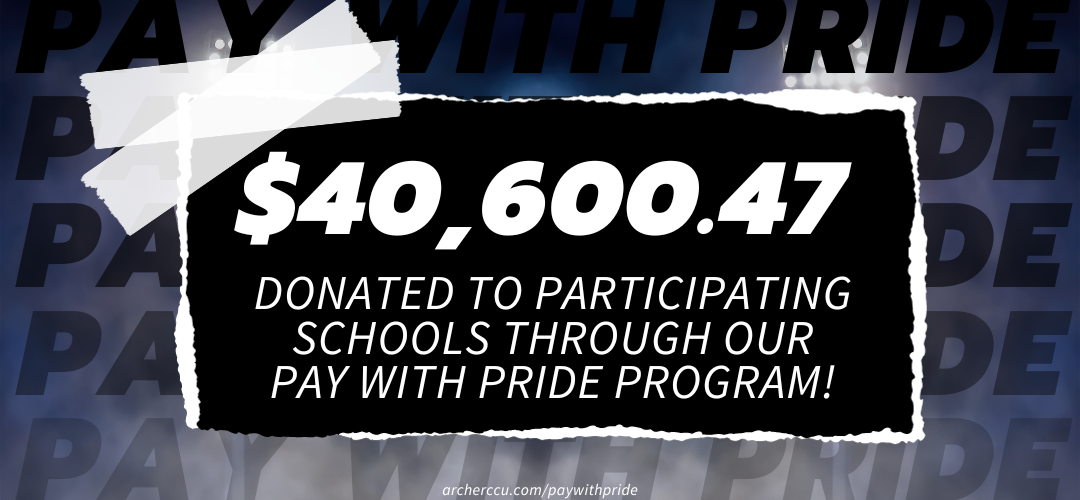 *Membership qualifications apply.