Refer to Earn!
Refer to Earn!
Fact: There are at least 10 of your friends who are currently not happy with their financial institution; this according to our completely internal and absolutely unverified study.
As a credit union that takes pride in putting heart into banking, we simply can't stand for this injustice.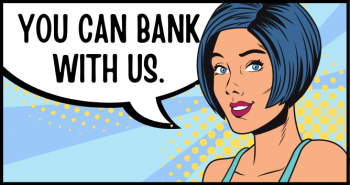 That's why we're turning up the heat this summer with our Refer-To-Earn program!
We'll give you $50 for every qualifying checking account1 or consumer loan2 you refer to Archer Credit Union!
So, let's keep this simple to get you your referral reward!
The Process:
1. Print out as many of these Referral Cards as you have unhappy friends.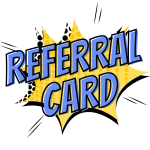 2. Then write your name on the referral cards and start handing them out to your friends.
Pro Tips:
1. When you're out sharing your referral cards, don't forget to sprinkle in a couple reasons why you love banking with Archer Credit Union. People need to know these things!
2. Think of that referral card as a VIP ticket. When your friend comes into one of our locations with it, we'll know to give them the VIP Credit Union Treatment. In other words, we'll do our best to show them the ropes and help them (and you!) qualify3 for those referral rewards!
3. In the interest of leaving no friend behind, keep the cycle going. We won't stop you until you reach $500 in referral rewards in a calendar year.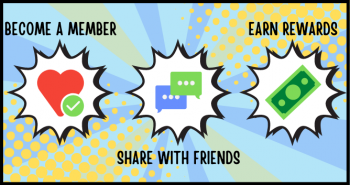 Who doesn't love some fine print?
1New member must meet the following qualifications:
Provide a Referring Member at the time of account opening; and

Open a checking account and debit card; and

Within the first 2 months of membership, complete at least one (1) of the following:

Complete fifteen (15) debit card transactions; or

Receive at least one (1) Direct Deposit payment.
2New borrower must meet the following qualifications:
Provide a Referring Member at the time of loan opening; and

Receive a consumer loan of at least $2,001; and

Make the first loan payment within fifteen (15) days of loan payment date.
3Membership qualifications apply. Referral program applies only to consumer accounts. Current Archer Credit Union employees, Board and Supervisory Committee members, and their spouses/partners are not eligible to receive the referring member incentive. Referred member must not have been an active member or associate at ACCU within 180 days of opening new account. Referral incentives will be paid by the 10th of the month following the month in which qualifications are met. Incentives are limited to $500 per member, per calendar year. Offer subject to change at any time. Insured by NCUA.