Special Holiday Hours
Special Holiday Hours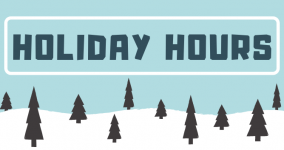 The staff at Archer Credit Union wish you and yours a merry Christmas and a happy New Year.
Our offices will have special hours so our staff can spend time with family and friends.
Christmas Eve (Monday December 24) - Closing At 12pm
Christmas Day (Tuesday December 25) - Closed All Day
New Year's Eve (Monday December 31) - Closing At 2pm
New Year's Day (Tuesday January 1) - Closed All Day
ACCU's online and mobile banking services are available 24/7. Click here for more information.