CardValet Travel Plans
CardValet Travel Plans
NEW FEATURE! Add a travel exemption to your debit card to avoid debit spending interruptions as you hit the road this summer!
With CardValet, our *free* phone app, you can add a travel notification to your debit card. That way, as your using your debit card at regions and merchants outside of your normal spending habits, our fraud monitoring service will know that these transactions are authorized.
Plus, travel plans are always subject to change these days. We get it! With CardValet, you are also able to update your travel plans to add or remove states or countries.
Click here for more information on CardValet and how to download the app!
Follow these steps to:
Add a Travel Plan
Update a Travel Plan
Delete a Travel Plan
Add a Travel Plan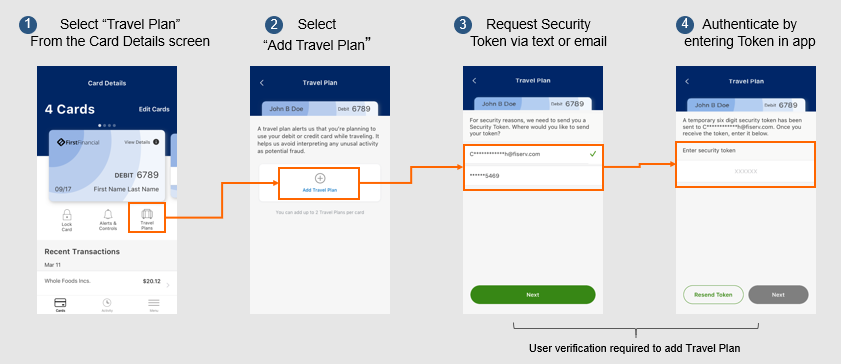 Update a Travel Plan


Delete a Travel Plan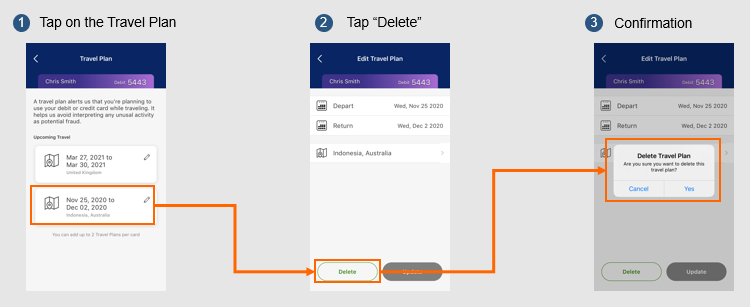 Call or Stop By
We're here to help! You can also call or stop by any of our four locations and ask for a travel exemption to be place on your debit card.