Welcome Lindsay!
Welcome Lindsay!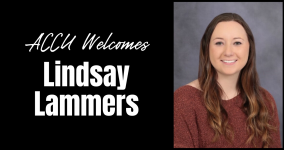 We are excited to announce the hiring of Lindsay Lammers as a Member Service Representative of the St. Paul location.
Lindsay will be assisting members with their financial needs while performing accounting duties, product/service assessments and provision of quality service. She will assist all areas of the credit union operation.
Rex Minert, President/CEO of Archer Credit Union, states, "We are thrilled that Lindsay is joining our credit union team. She has a high level of detail and has excellent member service skills along with superior problem-solving skills from her time at Big Iron. Couple that with her Ag background and we felt she would be an excellent addition to our Archer Credit Union team."
"I have been working in Central City and have enjoyed getting to know our members. I can't wait to help introduce Archer Credit Union to St. Paul. I look forward to providing outstanding service to each person that walks in."
Lindsay is the daughter of Bob and Susie Lammers. She was raised on a farm and ranch near Greeley, Nebraska. She graduated from the University of Nebraska-Kearney with a B.A. degree in Agribusiness. Prior to joining Archer Credit Union, she worked for Big Iron Auctions in St. Edward. She enjoys spending time with family and friends, and helping on the family ranch.