- Welcome to Archer Credit Union -
Where Trust is Traditional
Archer Credit Union is a community credit union offering a full range of personal, agricultural, and commercial financial services. Membership is as easy as a $5 deposit—just like opening any account at a bank. But from there the similarity ends.

As a not-for-profit, Archer Credit Union exists to serve our members. You'll find an amazing culture where people truly have the passion and expertise to help you with anything from the day-to-day to complex financial solutions. From large farm operations to local businesses to families to students, we live, work, and help people in our communities with local solutions and local decision making.
At Archer Credit Union, we value people first. We will earn your trust and, more importantly, do everything we can to keep it as your long-term financial partner.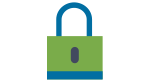 Secure Online Banking
Transfer money, deposit checks and pay bills with online banking.
Billpay at your Fingertips
We make it easy for you to manage your everyday banking.
Reorder Checks
Order Personal Checks, Business Checks & Accessories